Implementation of ERP projects can be difficult and complex. This is especially true if you are new to the process and don't have a lot of implementation knowledge. That's why it's important to bring in an ERP consultant to help guide you through the process. In this blog post, we will discuss everything you need to know about finding the best ERP consultants. We'll also provide a few tips to help make the process easier for you!
Here is how to find the best ERP consultant:
Define Your ERP Requirements

The first step in finding the best ERP consultant is to define your requirements. What features do you need? What processes do you want to automate? How will the software improve your business efficiency? These are just a few questions you need to ask yourself before starting your search.
Once you have a good understanding of your requirements, you can start searching for consultants that match those needs. There are many different types of ERP consultants available, so it's important to find one that specializes in the implementation of ERP that you need. Enterprise resource management (ERM) consultants are a good option if you're looking for a comprehensive ERP solution.
Find an ERP Consultant with Innovative Mindset

Once you've compiled a list of potential ERP consultants, it's time to start narrowing down your options. One of the most important things to look for in a consultant is an innovative mindset.
Implementation of ERP will be successful if you find a consultant that is willing to think outside the box and come up with creative solutions to problems. This type of thinking will help ensure that your implementation of ERP is as smooth and efficient as possible. Because business management software is a sophisticated technology, you'll need someone willing to devote time to learning about your company and producing solutions that work.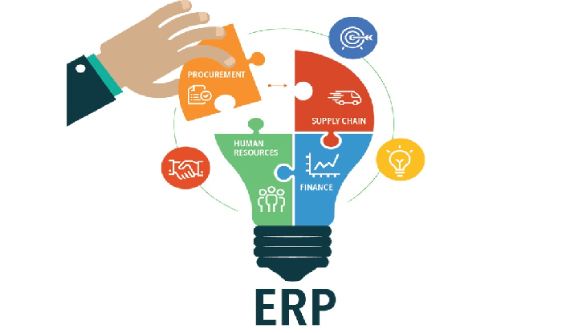 Understand ERP Consultant's Methodology

Before hiring an ERP consultant, it's important to understand their methodology. Every consultant has their way of doing things, and you need to be sure that their approach aligns with your business goals.
For example:
Some consultants prefer a waterfall implementation methodology while others use an agile approach. It's important to find a consultant that is comfortable with your chosen methodology or one that can easily adapt to it.
Additionally, you should ask the consultant about their project management process. How do they plan to handle communication between stakeholders? What are their timelines and milestones? By understanding the consultant's methodology in-depth, you can be sure that they are the right fit for your organization.
Ensure ERP Consultant has Vast Experience of Industry

Experience is one of the most crucial factors to consider when hiring an ERP consultant. You want to find a consultant that has extensive experience in your industry and knows all the ins and outs of the implementation of ERP.
An experienced consultant will be able to provide valuable insights and guidance throughout the implementation process. They will also be able to identify potential issues early on and come up with creative solutions to solve them. If you can find a consultant that has implemented ERP software in a similar business to yours, then that's even better!
———————————————————————————————————————–
Read: Digital Transformation: 5 Reasons to consider Outsourcing
———————————————————————————————————————–
Ensure the consultant has a Good cultural fit

Cultural fit is one of the most essential yet frequently neglected aspects to consider when hiring an ERP consultant. It's important to find a consultant that will be a good fit for your company's culture and values.
The last thing you want is to hire a consultant that doesn't mesh well with your team. This can lead to communication problems and implementation delays.
To ensure a good cultural fit, you should schedule an initial meeting with the consultant. This will give you a chance to know them better and see if they would be a good fit for your organization.
Conclusion
Finding the right ERP consultants is a challenging task. However, a good ERP consultant will streamline your ERP projects and enable you to run other operations smoothly. Benchkart is a wonderful platform for locating the best ERP consultants, and have made it simple by having a team of experts who will after checking your needs give you the top three agencies in 72 hours according to your requirements and will help you through the entire project execution. Check the website!
In case you want to reach us, you can email us at outsource@benchkart.com.