Sales and marketing are two of the most important aspects of any business. If you want your company to be successful, you need to have a strong digital sales and marketing strategy in place. In today's digital age, it is more important than ever to incorporate digital services to boost sales and marketing plans. Many people are searching "how to increase sales through digital marketing"  because they understand the importance of digital sales and marketing but are unsure how to get started. 
Adopting some of the latest sales digital marketing services can help you reach more customers, generate more leads, and increase revenue. Follow this blog post to learn how to effectively drive sales through digital services!
5 Key Digital Marketing Services to Drive Your Sales:
#1. Optimize Website based on SEO
Your website is the foundation of your digital sales and marketing efforts. See that your website is well-optimized for search engines so that you can reach more customers online.
​​​​​​​​​Use keyword research to identify the right keywords to target, and then use those keywords throughout your website content. Use compelling titles and descriptions to grab attention, and make sure your website is mobile-friendly so that customers can easily access it no matter what device they are using.
​​​Update your website regularly with fresh, relevant content to keep customers engaged. And be sure to track your website's performance using analytics tools so you can see how well it is performing and make necessary adjustments.
#2. Leverage Capabilities of Social Media
Social media is a powerful tool that can help you reach more customers and generate leads. You should be active on the right social media channels for your business. Digital sales services can help you determine the best social media channels for your business and develop a social media strategy that will reach the right audience.
Use social media to share engaging content, run promotional campaigns, and drive traffic back to your website. Be sure to track your social media performance so you can see which channels are providing the best results.
#3. Optimize Content As per Target Audience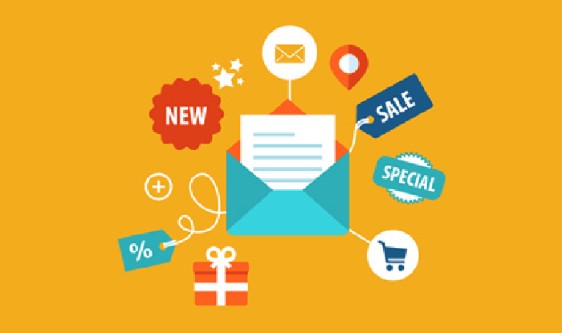 Your content must be relevant and interesting to your target audience to generate leads and sales. You should create different types of content, including blog posts, articles, infographics, videos, and social media posts to see which ones work best for your business.
Content is one of the most important aspects of digital sales and marketing, so be sure to invest time and resources into creating high-quality content. A digital marketing sales consultant can help you create content that resonates with your target audience and drives sales.
Sales in digital marketing can be increased by tailoring more content as per the requirement of the target audience.​​​​​ ​​​​​Monitor how well your content is performing and make necessary adjustments.
#4. Take Advantage of Remarketing
The remarketing functionality is a valuable tool that allows you to target customers who have already shown an interest in your product or service. You can use remarketing to reach these customers with targeted ads and special offers.
There are many platforms you can use for remarketing, including Google AdWords, Facebook, and Twitter. Be sure to test different platforms to see which ones work best for your business.
You'll have a much clearer picture of the performance of your remarketing ads if you employ an agency that specializes in digital sales services.
#5. Automate and Track Your Campaigns
Automating your digital marketing campaigns can save you time and money. You can use automation tools to create email campaigns, send targeted ads, and track how well your campaigns are performing.
There are many different automation tools available, so be sure to find one that meets your needs. If you're not sure, sales in digital marketing agencies specializing in digital sales services can help you find the right automation tool for your business and set up automated campaigns that will generate leads.
—————————————————————————————————————
Interested:  Digital Transformation: 5 Reasons to consider Outsourcing
—————————————————————————————————————
Final thoughts:
By using the right digital services, you can boost your sales and see better results. Getting acquainted with the latest digital services has become crucial, to expand your revenues. Benchkart can assist you in locating the finest digital marketing sales consultant to meet your specific demands and help you increase sales. We provide a variety of digital marketing solutions that may be customized to your unique needs, and our staff of experts is always available to assist. For additional information, contact us now. 
Thanks for reading 🙂