As an Ecommerce business owner, you are always looking for ways to increase your sales and grow your business. But with so much information out there, it can be difficult to know where to start. In this blog post, I'll share seven growth hacks that have helped me and my clients grow their ecommerce businesses. These tips will help you get started on the right track and continue to grow your business in the years to come!
Hack #01: Invest in Quality Content
One of the best things you can do for your ecommerce business is to invest in quality content. This means writing blog posts, creating videos, and publishing other types of content that will help educate your customers about your products and services. Not only will this help improve your SEO, but it will also help establish you as an authority in your industry. So don't be afraid to invest in quality content!
Hack #02: Use Social Media to Drive Traffic to Your Site
Social media marketing is a must nowadays and also a great way to drive traffic to your website and increase sales. By sharing links to your products on social media, you can reach a large audience quickly and easily. You can also use social media to build relationships with your customers and create a loyal following.
Hack #03: Use Affiliate Programs to Boost Sales
Affiliate programs are here for a reason but not everybody knows about them, so why not use it? Affiliate programs are a great way to boost sales and grow your business. By partnering with other websites or bloggers, you can get your products in front of a new audience who may not have heard of you before. And since affiliate programs pay commissions on sales, it's a great way to increase your profits as well!
Hack #04: Optimize Your Website for SEO
If you want your ecommerce business to grow, then you need to optimize your website for SEO. This means including relevant keywords in your website content and titles, optimizing your images, and using good web design principles. By doing this, you can improve your website's ranking in search engine results pages and attract more visitors to your site.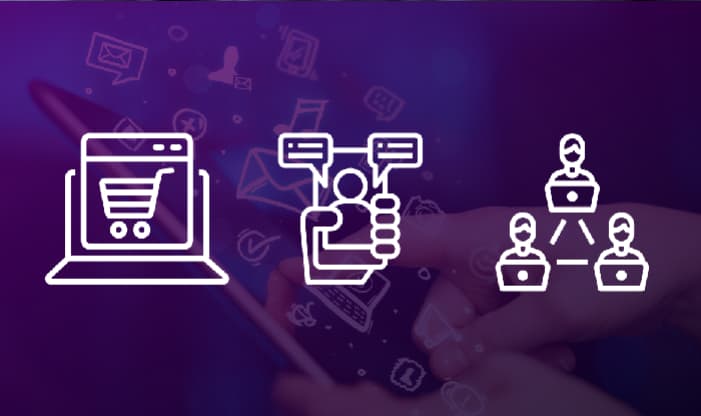 ———————————————————————————————–
Relevant resources – 10 Facebook Marketing Tips for Small Businesses on an Affordable Budget
———————————————————————————————–
Hack #05: Use Paid Advertising to Reach New Customers
You can use Paid advertising in your favor to reach new customers and boost sales. There are many different types of paid advertising, such as Google AdWords, Facebook Ads, and Instagram Ads. By targeting the right audience with your ads, you can increase traffic to your website and see a significant return on investment. If you are not much familiar with the paid marketing concept. You can hire a digital marketing expert to help you in your overall marketing.
Hack #06: Give Away Free Samples or Coupons
One of the best ways to get people interested in your products is to give away free samples or coupons. This allows potential customers to try out your products before they buy them, and it also encourages them to come back and buy more products in the future.
Hack #07: Offer Free Shipping on All Orders
If you want to encourage people to buy your products, then the best thing you can do is to offer free shipping on all orders. This will make it easier for customers to purchase your products, and it will also help you save money on shipping costs. So be sure to offer free shipping on all orders!
Conclusion
Growing your Ecommerce business is a tough and long ride. I hope these tips have been helpful for you. If you want experts to help you grow your business or you want to digitally transform your business then Benchkart is the right place for you. Benchkart helps you to outsource digital marketing & IT services in a much easier and fuss-free manner. It can help you find the right organization for digital services that will cater to your requirements. Get a free consultation with one of our experts today.
If you would like more information about how to grow your e-commerce business, please contact us here. We are happy to help!