The Covid-19 pandemic has had a significant impact on businesses all over the world. However, as the world begins to recover, businesses need to reestablish their presence and continue to grow. One of the most popular ways for businesses to do this is through digital marketplaces.
These b2b marketplaces allow vendors to connect with consumers, which allows them to make orders and payments without leaving the system. This is extremely beneficial for both parties involved, as it saves time and money. Additionally, digital marketplaces are growing rapidly, making them an excellent opportunity for businesses of all sizes.
In this blog post, we will consider the main digital marketplace trends for 2022 to help your b2b online marketplace grow and connect with potential consumers. Let's get started.
Here are the five latest digital marketplace trends:
1. Personalized recommendations –
Consumers are always looking for personalized recommendations, whether it's a new product or service. And with the help of artificial intelligence (AI), businesses can now offer more accurate recommendations to their consumers.
This is extremely beneficial for businesses, as it allows them to increase customer satisfaction and loyalty. Additionally, it helps businesses save time and money, as they don't need to manually recommend products or services to their consumers.
Many of the most well-known e-commerce marketplaces, such as Amazon and eBay, already provide customized advice based on user preferences. To enable this feature, it's feasible to use machine learning or data analytics techniques that examine user behaviors, such as search/purchase history, favorite products added, and more.
2. Marketplace mobile apps –
Mobile commerce sales are projected to reach $3.56 trillion in 2021—22.3 percent more than the $2.91 trillion it registered in 2021. (source: Statista) In the US alone, the amount of time spent on mobile devices every day by consumers has increased from 188 minutes in 2016 to 234 minutes in 2021. This marks a 24.5 percent increase in just five years.
The COVID-19 epidemic has driven people to stay at home and utilize technology devices, which has become a major driving force. Online purchasing, food ordering, online booking, digital training, consultation, and payment for various services are some of the most popular activities.
Sectors such as education, grocery, and on-demand food delivery saw exponential growth in this outbreak. For example, mobile food app installs hit virtually 170 million in Europe during the first three quarters of 2021, rising by 44% from the same period in 2019.
With the help of digital marketplace mobile apps, businesses can connect with consumers anytime, anywhere.
To establish an online market like Uber Eats, consider what features to include and how much time software development might take using Benchkart.
3. AI Chatbots –
Chatbots are computer programs that simulate human conversation, typically through messaging applications. They can help users with tasks such as ordering products or services, making reservations and providing customer support.
By incorporating an AI-based conversational tool, an online marketplace platform assists vendors in boosting user engagement and increasing sales. According to Invesp, businesses may save 30% on customer support costs thanks to this technology.
A trained AI bot can replace humans in tasks such as answering frequently asked questions and common inquiries while ensuring client support. Since an AI-enabled chatbot can simultaneously process 24/7 numerous requests, response waiting time can be reduced from hours to seconds. Famous online marketplace platforms have already adopted them, for instance, Alibaba, eBay, and Uber. If you're new to AI, Benchkart can assist you to adopt the right & trained AI bot for your marketplace.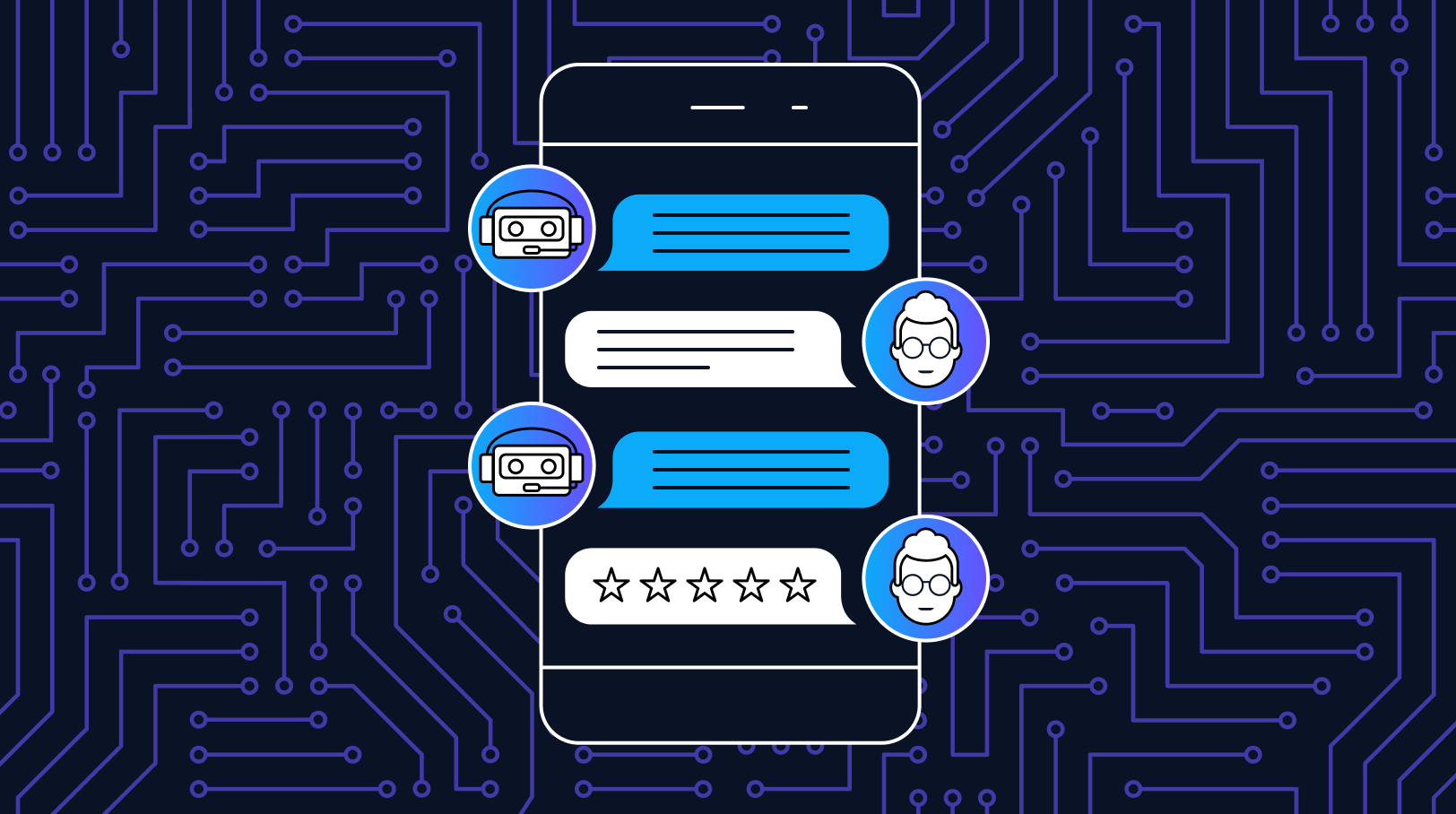 AliMe, an e-commerce bot used by Alibaba, processes millions of incoming queries per day. During the Double 11 shopping festival that took place in 2017, AliMe managed to respond to 9.04 million requests. Making use of natural language understanding, this tool serves as a shopping guide and personal assistant.
As chatbots can handle 80% of the repetitive simple questions of your customers, they can help customer service executives to keep the locus of support to solve complex queries.
4. Voice Search feature –
Voice search is a speech recognition technology that allows users to search the internet using natural language instead of typing keywords into a search engine. According to Statista, there will be 8 billion voice assistants by 2023.
One of the main benefits of voice search is that it's faster than traditional text-based searches. All the tech giants including Amazon, Apple, Google, Samsung, and Microsoft already implemented this trend.
People are increasingly turning to voice search as a new way to conduct online searches due to its convenience. In eCommerce marketplaces, merchants can utilize voice search to get optimum profit out of it.
Voice Search has several advantages, including the fact that it improves SEO. As opposed to typing texts, voice queries are somewhat longer, so you may use long key phrases in your material. As a result, rather than just containing the phrase "weather update," your keyword phrases could be an entire question such as "Will it rains today?"
It also benefits local SEO since mobile voice searches have a local intent, such as searching for a nearby business. You can go to Benchkart to help you include this digital marketplace trend now!
5. Geofencing –
Geofencing is a location-based service in which an app or other software uses GPS to trigger a pre-programmed action when the device enters or leaves a geographical area. This technology can be used for a variety of purposes, such as sending push notifications to users or displaying relevant content.
Consider the current difficulty of finding specific products. Even something like flour can be hard to find and people try to go out as infrequently as possible.
A given shopper can go weeks without being able to buy it. This isn't great for the stores they frequent because those brands want to keep their local customers happy.
Using geofencing, those stores can notify local customers who have an express interest in certain products when those products are back in stock at their nearby stores.
Benchkart is the right place for SMBs, who can assist SMBs in finding right agencies who can develop with AI geofencing. Benchkart, through such agencies, can also help you customize your text message, push notifications and help you display relevant & creative content for customers, depending on the geofencing area.
By understanding how geofencing works, you can start using this technology to improve your business. If you're not already using geofencing, now is the perfect time to start by understanding digital marketplace trends.
Conclusion
The popularity of the b2b online marketplace will continue to rise due to the plethora of benefits it provides. However, finding the potential opportunity is a major challenge. These top trends will help your b2b marketplace grow and connect with potential consumers.
Benchkart is a b2b online marketplace that has been designed specifically for businesses who want to outsource work or find various agencies to help them with all their AI installation. We understand the importance of a digital marketplace and the potential it has to connect businesses with service providers.
Need help with your web or mobile apps? Our IT/Software agencies can assist you. If you're looking for voice search & geofencing features, we have partners who specialize in that. And if content creation is what you need, our Creative agency will be more than happy to help. With over 800+ Benchkart partner agencies, we've got you covered!
If you're looking for an outsourcing solution, Benchkart is a perfect choice! We provide a hassle-free experience and our team is always available to answer any questions you may have. Contact us today to learn more about how we can help you grow your business!