It's not easy to find the best digital marketing agency and the digital footprint of your business has become critically important. There are many out there and all of them claim to be the best. Choosing the right one for your business remains a major challenge. How do you know which one is right for your business? What should you look for when making your decision? In this blog post, we will discuss 5 things you need to consider before hiring a digital marketing agency.
Credibility of Digital Agency- Portfolio & Clientele
When choosing a digital marketing agency, you should have a look at their portfolio. This will give you a good idea of the type of work they do and the results they've achieved. Be sure to ask for references as well so you can speak to past clients about their experience working with the agency. You should do your research and make sure you're comfortable with the agency you choose.
Online Presence
You can't hire an agency without checking their online presence, right? It's important to check out the agency's website and social media accounts. Does it look professional? Is it up-to-date with all of the latest information about their services and clients? Do they have a blog that provides valuable content for readers? You may find an agency with good services but a bad online presence that is not reputed. So be sure to check that as well.
Industry Experience
An agency that has worked with businesses in your industry will have a better understanding of your target market and what needs to be done to reach them. They will also have an existing network of contacts within your industry which could prove useful for business growth. They should also have a proven track record of success. You don't want to hire a marketing agency that can waste your time and money.
Services Offered
The type of services may differ for everyone but this point you must want to consider while looking for the agency. What type of services does it offer? Does it specialize in any particular area? Make sure the agency offers all the services you need. If not, you may end up having to hire multiple agencies, which can be expensive and time-consuming.
Budget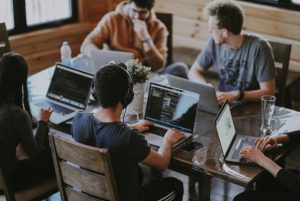 Budget is always the most crucial part. You don't want your budget going off the roof, right? It's important to keep in mind your budget when hiring a digital marketing agency. How much are you willing to spend? Make sure the agency you choose is within your budget. There are many affordable options out there, so there's no need to break the bank.
Relevant Resource: Digital Marketing for Small Business
Choosing the right digital marketing agency can be a daunting task. There are many options out there and it's hard to know which one is best for your business. However, these pointers can help you find the ideal match for your business requirements.
Benchkart is a "one-stop solution" for that, a website that makes it easy to find and hire digital marketing agencies. We have a vast pool of experienced and qualified agencies that you can compare and find the one that best fits your needs and budget! Contact us today to get started!